After having
Noel Fielding
and the cast, of 'An Evening with Noel Fielding', visit Melbourne Zoo during the Australian part of the tour, we were contacted with the hope that we would produce an animation for them. As part of an ongoing conservation project Zoos Victoria wanted to draw attention to 'Rob' the Southern Corroboree frogs plight in the wild.
This tiny frog, who only lives in one part of Australia, is threatened with extinction because a lot of the female frogs are infected with a deadly fungal disease. The zoo is hoping to reintroduce a number of frogs back into the wild. The purpose was to create an animation, to be released on Valentines Day (to help Rob find love), and to raise money for the work that they're doing. They asked for it to be in the style of The Mighty Boosh animations, which is hugely popular in Australia, and were hoping that Noel would do the voice over…which he kindly did for free. The zoo provided us with the script, it was up to us to storyboard and animate….and help Rob find love.
If you want to help Rob, then you can donate
here
.

Share: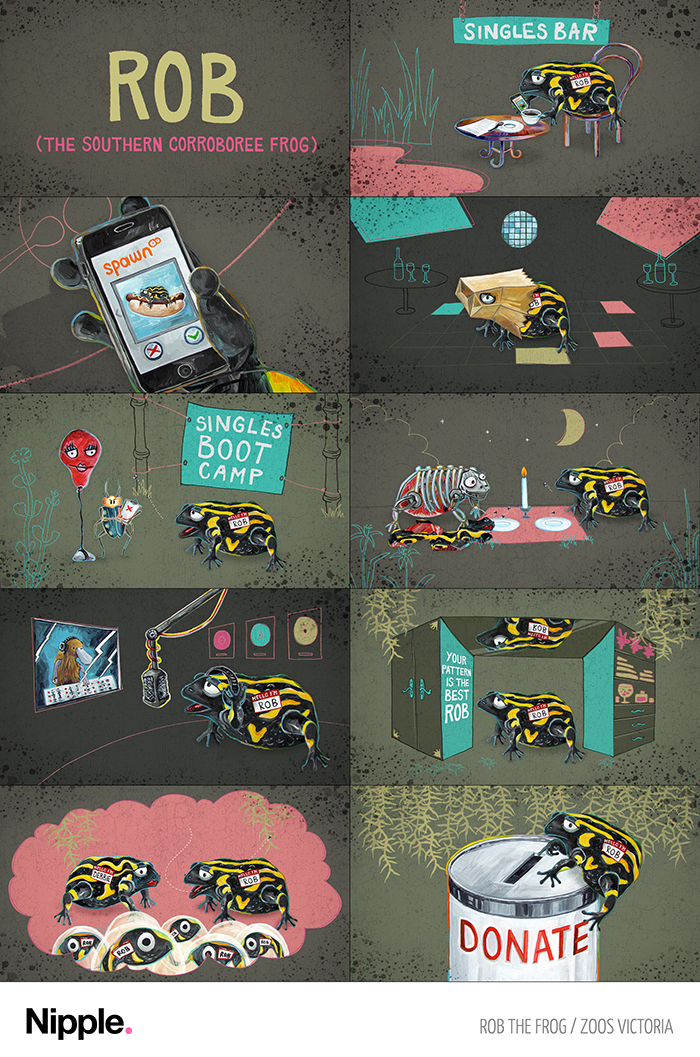 ZOOS VICTORIA / ROB THE FROG