Working with
Ape Inc
, we were approached to create a film that captured the ethos and work of Pears Foundation, an independent, British family foundation. Our challenge was to create something that was both understated, but also promote the great work that they do. It was very new for them to talk about themselves like this. The decision was to record a series of interviews with their Executive Chair, Trevor Pears, which captured his real passion and integrity for what they do. This helped us create a voice over that had real authenticity, that was free of brand speak and had a sincerity that we could never have achieved with a script.
Using the re-brand done by
Ape Inc
, it was up to us to then visualise and support these words, and convey other key messages that weren't necessarily included in the voice over. The work they do covers a whole range of topics, from schools, volunteering and holocaust education…so the tone was crucial. Since its launch, the re-brand and film have had great feedback from all of Pears partners…which is fantastic to hear.

Share: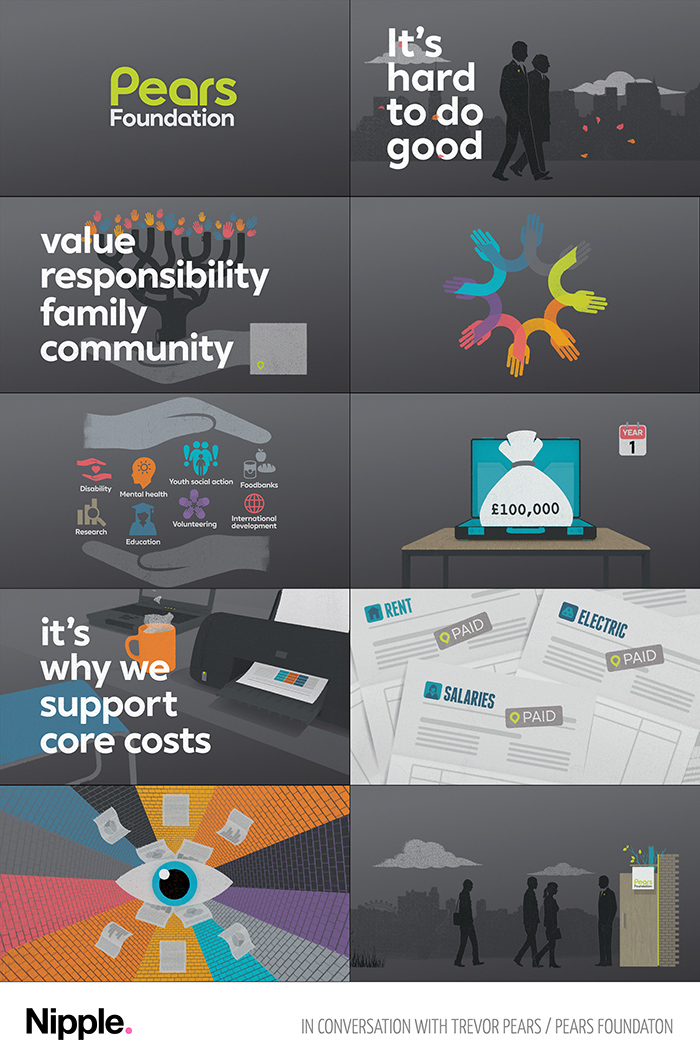 PEARS FOUNDATION / IN CONVERSATION WITH TREVOR PEARS
Categories →
Animation
Corporate
Client →
PEARS FOUNDATION